SCAN OF THE "GRACIE TREE"
The scan below is a copy of the tree in my possession. As you can see, it is getting age-toned and a couple of the folds are wearing through. There is a bit of doubling of the text and other artifacts left over from my attempt to join together 15 or so scans.
If you have an earlier version of the tree I would very much like to hear from you. Earlier versions should have more accurate data than this one.
The hand-drawn arrow (blue on my tree but looks black on the scan) was probably put there at one of the Dobie Clan gatherings. It shows where my line of Dobies branched from the tree.
See my transcription of the Gracie Tree here.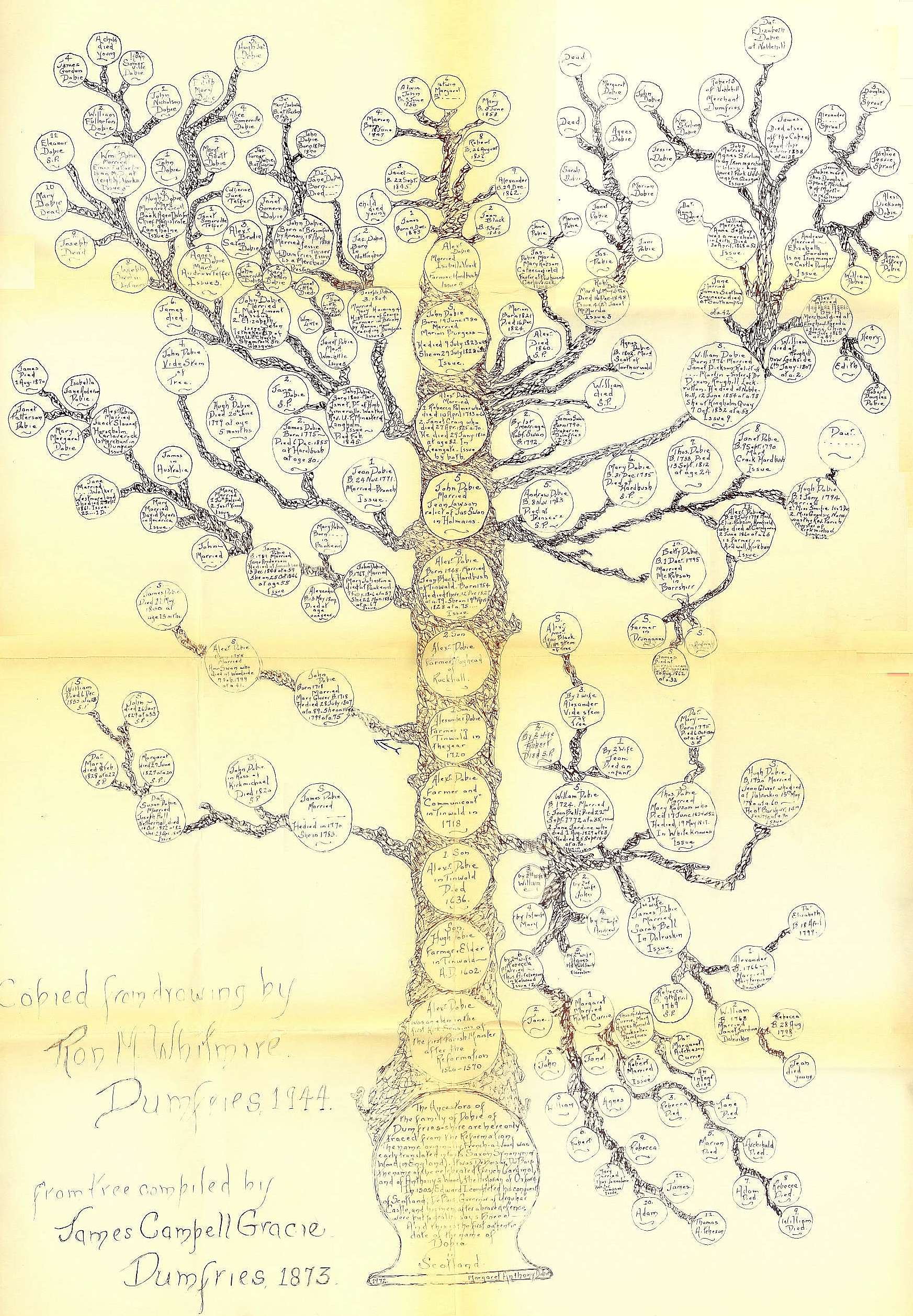 ---