DOROTHY DOBIE'S PHOTO ALBUM
Seventh Page

"Nell Dixon
Dorothy
Russell
Bill"

Enlargements are below.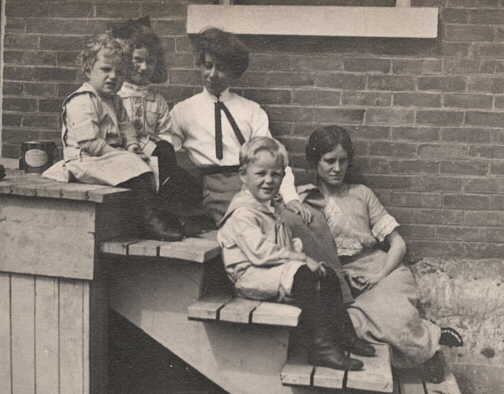 Left to right: Bill, Dorothy, their mother, Dora (Meikle) Dobie
seated: Russell and "Nell Dixon".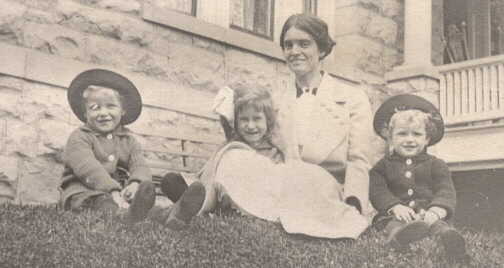 I believe that "Nell Dixon" is Millie Christina (Nellie) Dickson,
sister of Althea Dickson who was the children's aunt.
I can't tell who is Bill and who is Russ in this photo.
---