DOROTHY DOBIE'S PHOTO ALBUM
First Page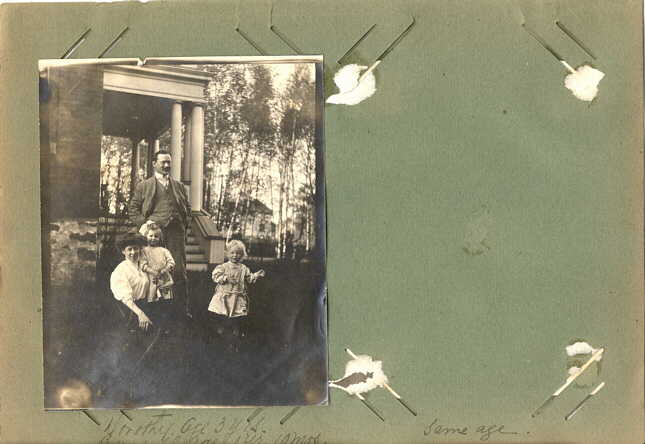 This is the complete page. Photo on right is missing.
Enlargement of this photo is below.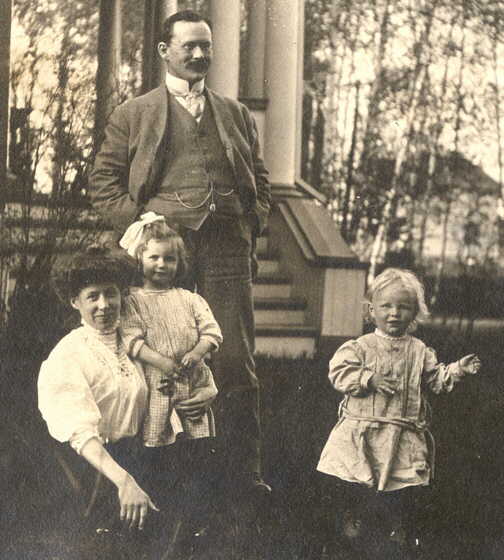 Enlargement of people in photo above:
Identified as:
"Dorothy, age 3 yrs
Russell age 1 yr. 10 mos."
Proud parents are Dora Lovell Meikle and Joshua Coatsworth Dobie
Photo was taken either at 12 South High St., Port Arthur, or else next door.
---